Company
Interactive Demos
ScienceSoft develops software for scientific purposes. However, our range of services is not restricted to scientific applications; we also provide services for unique software development problems, which may require an unconventional approach.
We aspire to go beyond computer science and be inter-disciplinary in our approach which combines information technology with various disciplines. The interactive demos on our homepage offer a glimpse of the wide array of services that we provide. Further details on our services can be found in the services section.
News
April 2015: TreeDB a web-based database for hierarchical data wins the 3rd price of the Vaadin Challenge 2015.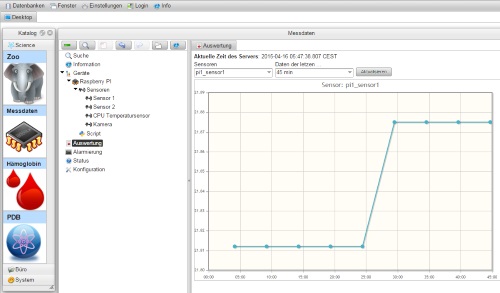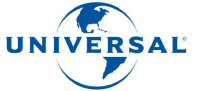 Frühjahr 2009: Die Portal-Lösung »elektronische Rechnungslegung« der Universal Pictures Wien wurde erfolgreich für Universal Pictures Zürich adaptiert. Als Besonderheit setzt diese Lösung auf der vorhandenen AS400-Infrastruktur auf und bildet die diversen Funktionalitäten, wie Rechnungslegungen, Mahnungen und Filmreservierungen ab.

September 2008: Redesign der Homepage und Umstellung auf Grails und YAML. Grails ist ein Framework zur Erstellung von Webanwendungen. Diese Framework ist an Ruby on Rails angelehnt, setzt aber auf der Programmiersprache Groovy. YAML (Yet Another Multicolumn Layout) ist ein (X)HTML/CSS Framework, das die Erstellung moderner und flexibler Layouts stark vereinfacht.

Juni 2008: Entwicklung einer Portal-Lösung für eine Niederlassung der OVB. Dieses Portal zentralisiert die Erfassung und Auswertung der Tätigkeiten der Mitarbeiter. Die Tätigkeiten werden entweder manuell oder über den Outlook-Kalender (in Kombination mit einem Funambol-Server/Outlook Plugin) in den Kalender eines Open-Xchange Server (Hyperion) eingepflegt. Die Portal-Lösung greift dann auf diese Daten zu und ermöglicht umfangreiche Auswertungen und Statistiken.


Oktober 2007: Umsetzung einer Certificate-based Login (PKI) Lösung für die IT SOLUTIONS. Diese Lösung beinhaltet die Erzeugung und Verwaltung von Zertifikaten.


2005/2006: Entwicklung einer Portal-Lösung mit Augenmerk auf »elektronische Rechnungslegung« für die UIP (Universal Pictures Wien). Als Besonderheit setzt diese Lösung auf der vorhandenen AS400-Infrastruktur auf. Im Laufe des Projekts wurden diverse Funktionalitäten (z.B. Mahnungen, Filmreservierungen) von der AS400 in das Portal migriert.

August 2004: The project Research IT Austria, done by ScienceSoft for the FFG, is online. Research IT Austria provides an insight into numerous Austrian companies and organisations active in IT research.



Oktober 2003: This Demo enables the creation of 3D-images, of proteines on screen, by using the PyMol-package and the RCSB-database. For quick access: Quick-Links to Haemoglobin and Insulin proteines.

September 2003: ScienceSoft.at geht online und nimmt seine Geschäftstätigkeit auf.